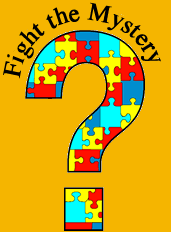 TCS NYC Marathon:

I want to run the TCS NYC Marathon for EJ Autism!

The Rules

1) It's important that you know a little something about Autism so that you can truly represent!!

2) The requirement is that you must raise $2500 before the marathon. We do not take your credit card and make you pay what hasn't been raised but it really hurts us tremendously when you come up short. If there is no effort on your part, we reserve the right to use our discretion and will simply take your number away. That's really ugly....

3) You must use Crowdrise.com as your fundraising platform. Look for EJ Autism Foundation 2016 on Crowdrise to set up your page.

4) If you get injured or can't run after you made your commitment please let me know asap.....please don't wait.

5) You are responsiblefor your entry.

contact info:
bea
b.ejautismfoundation@gmail.com
631-521-4134....text only please. (I live in a dead zone that doesn't always get service).



Please help us raise funds for programs on Long Island that work with children diagnosed with autism.
*E J Autism Foundation is a 501 (c) (3) charity eligible for matching funds.
Tax ID #: 32-0156987