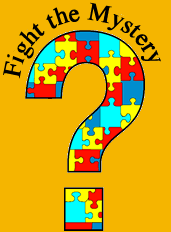 Increasing Awareness
|
Autism FAQ

Increasing Autism Awareness Is Our Goal!
Autism Facts & Statistics
Autism occurs in 1 of every 68 births and at a ratio of 5 boys to every girl.
One in 94 boys is in the spectrum.
67 children are diagnosed with signs of autism each day.
Autism is the fastest growing serious developmental disability in the U.S.
A new case is diagnosed almost every 20 minutes.
Autism currently affects over 400,000 people in the U.S.
Autism is more common than Multiple Sclerosis, Cystic Fibrosis, or Childhood Cancer.
More children will be diagnosed with autism this year than with AIDS, diabetes, and cancer combined.
Autism is one of the lowest funded areas of medical research by both public and private sources.
Autism receives less than 5% of the research funding of many less prevalent childhood diseases.
Autism costs the nation over $90 billion per year, and this figure is expected to double in the next decade.
Early Autism Intervention
Autism treatment includes, but is not limited to, sensory integration, behavioral therapy, and speech therapy.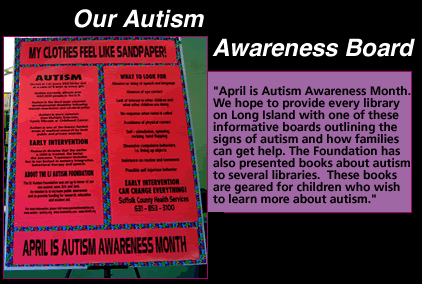 Download us to your friends and family
We all know of someone touched with autism, The ratio of 1 child with autism in every 88 births means that autism can happen to anybody and any family. Autism is a developmental disability that changes a child's life forever. There is no known cure for autism. Parents often hope for the best.

My email to you is to seek support for the EJ Autism Foundation. The mission of this non-profit is to support autism based programs on Long Island, NY, so that children on the spectrum receive the autism services they need. Currently, these autism programs struggle to meet the needs of these children. A child with autism must be in a 1:1 learning environment to progress. This ratio is not financially supported by the government, forcing autism-based programs to rely on funding for autism from small non-profits like EJ Autism Foundation.

Every child deserves the opportunity to learn - even children with autism. Help me support autism and awareness by making a donation. If you're hesitant to donate because autism is not happening in your backyard, be grateful and help support those who struggle with autism everyday. Opening your heart and supporting a child with a developmental disability gives parents hope and offers the child a more hopeful future.

Feel free to browse this website for a personal and informative look at autism. The motto "Fight the Mystery" is intended to inspire anyone who works with, teaches, lives with, or parents a child on the spectrum. Thanks for your support of autism!



All the best,
Email EJ's Mission Statement to Others!!
To print this letter out click here.



Please help us raise funds for programs on Long Island that work with children diagnosed with autism.
*E J Autism Foundation is a 501 (c) (3) charity eligible for matching funds.
Tax ID #: 32-0156987